Hey y´all! Today we will take a look on my list of places I´d like to visit. I actually have a real paper list next to me and from the 19 points I got there 2 of them are already fullfiled and that´s great. 17 more to go. In this article I´ll write about 10 of them and also I´ll try to write some real reason why I want to go there (although, maybe you don´t always need a reason).
source: weheartit.com
source: weheartit.com

1.Chernobyl (and it´s going to be weirder and weirder)
I don´t know why but I always thought that this place is interesting. It´s one the places I always wanted to go. I know. People died there but is there any place on earth where was no death? I hardly think so.
Nowadays is Chernobyl such an mazing place (from all the videos, documentaries and photos I saw). There are lot of animals that we cannot find anywhere else Isn´t that amazing?
source: weheartit.com
2.Auschwitz
This place is filled with so many emotions. I want to go there and pay tribute to all people who were there. I want to see what they saw from their side of fence.

I really don´t know why but I´m really interested in the whole problematic of the Second World War so if you know about any good book or movie or whatever place tell me about it in comment bellow.
source: wehearit.com
3. Amsterdam
I´d like to visit this place in my weird interested in Judaism as well because the Second World War. And when I´m there, I´ll also go around for The Fault In Our Stars tour.
source: weheartit.com
4. Alcatraz
As I´m interested in weird places I´m also interested in places filled with mysetry as Alcatraz is. And I´ve been motivated to go there much more after I saw TV show Alcatraz. Have you seen it by the way? What´s your opinion on the (no)ending? I hate it so much. I want this TV show to continue but it´s probably just vain.
source: weheartit.com
5. Australia
It´s my dream country also with UK. I was interested and also am for a long time. I don´t really know why when I hate snakes and there is great chance that you´ll see at least one.
www.princesslodges.com

6. Alaska
Just look at that picture and you have to understand. It looks so peaceful
weheartit.com

7. New York

Although, I´m not interested in this city as I was few years ago I´d still like to pay a visit.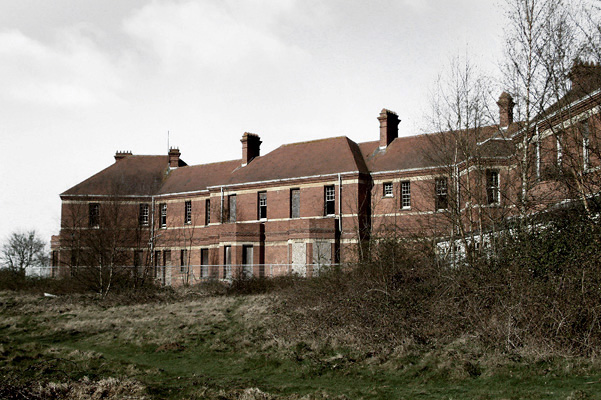 www.abandoned-britain.com/
8. Hellingly Hospital




www.barbaracampagna.com
9.Richardson Plmsted Complex



www.upload.wikimedia.org

10. Hollywood

I´d like to go there and maybe be able to meet some of my favorite actors and see where were my favorite movies and TV shows filmed.


Tell me in the comments bellow your top 10 places you would like to visit and also if you have been to places I mentioned. And also sorry that there are different size of letters. Blogspot is struggling. I´ll fix that later.
Love always,
Mellet